Here's a live trade I have on right now
I have 4 contracts currently open (1 at the first retracement and 3 at the second retracement = 4 total) with 5 more ready to be purchased if price goes down to the next retracement. An exit order sitting at 100% retracement with 9 contracts (which is how many I'll have if price retraces that far) and my target profit order with 4 contracts (how many I currently have) sitting back up at the 0% retracement line. Obviously I change the quantity there depending on how many contracts I have open.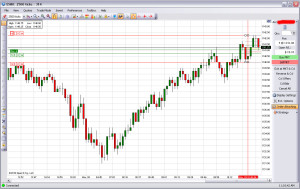 And another open trade: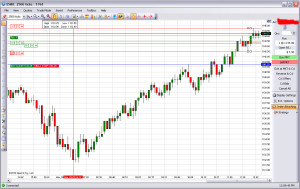 Today's PnL. 3 trades today, 2 of which I posted above when they were live.
The first trade ended up being 9 contracts, 4 on the second, and 1 on the last.
There were a few more trades that I almost entered but price didn't retrace enough to the magical fib lines so I never entered.